For over 100 years, Buccellati jewelry has amazed jewelry connoisseurs with their hand texturing and attention to detail. Lucrezia Buccellati, co-creative director and ambassador for Buccellati, is the great granddaughter Mario Buccellati, the gentleman who opened his first jewelry shop in Milan in 1919. We had an opportunity to chat with Lucrezia about one of our favorite collections, Macri.
When was the Macri Collection launched and what was the inspiration?
The Macri Collection was created about 40 years ago by my grandfather Gianmaria Buccellati. He was inspired by his daughter, Maria Cristina, and that's why he decided to call it MaCri. In the past few years this collection has evolved under the creative direction of my father, Andrea Buccellati. His inspiration is modern, stylish women.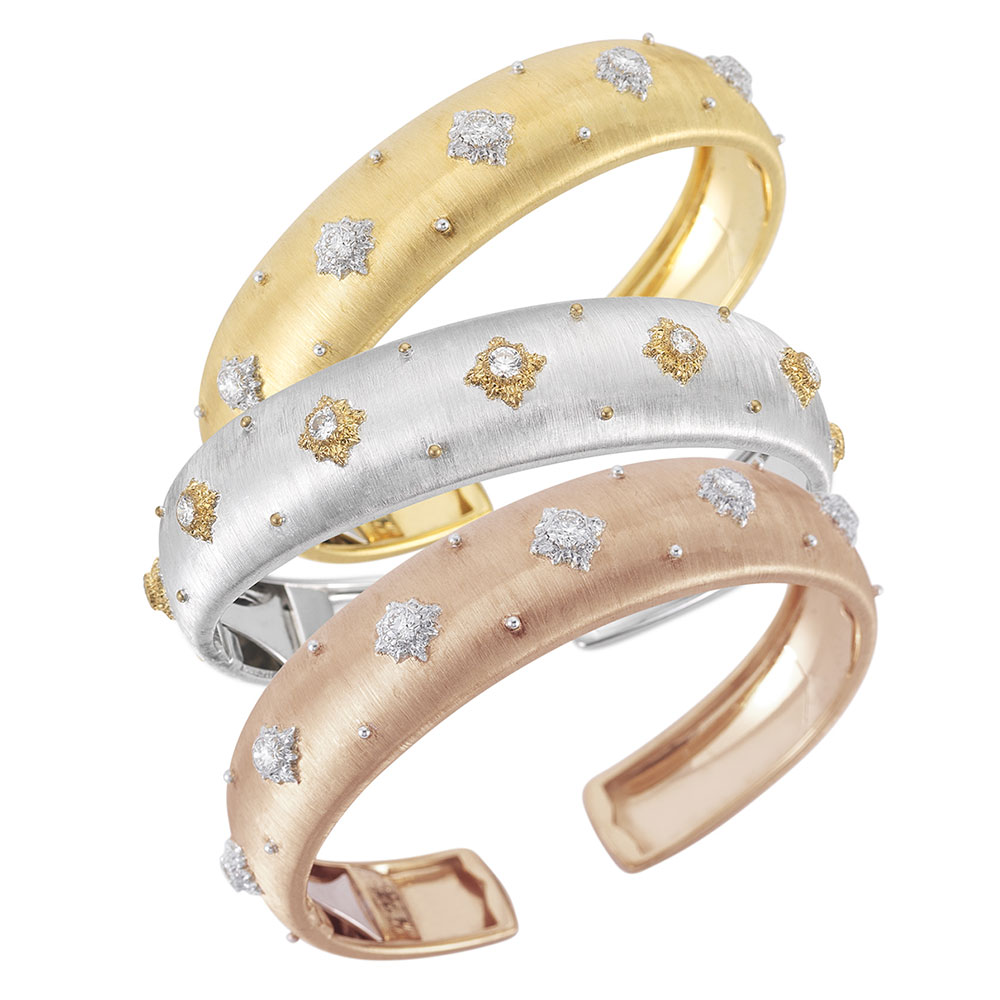 How has the collection evolved since it was first launched?
My grandfather wanted to create a collection that would contain all the iconic characteristics of Buccellati, he excelled in his mission when he designed the first Macri cuff. Since then, this collection has continued to evolve. The Macri Classica was the next collection and the first design which was very minimalist, just a gold band dotted with diamonds which incorporated the precious rigato hand-engraving. When my grandfather saw how successful this line was, he then developed a richer design. The Macri AB line was designed by my father Andrea Buccellati – Macri AB – and has small geometric elements. Finally, the Macri Giglio collection was inspired from the architectonic decorations of the Venetian ancient building and churches.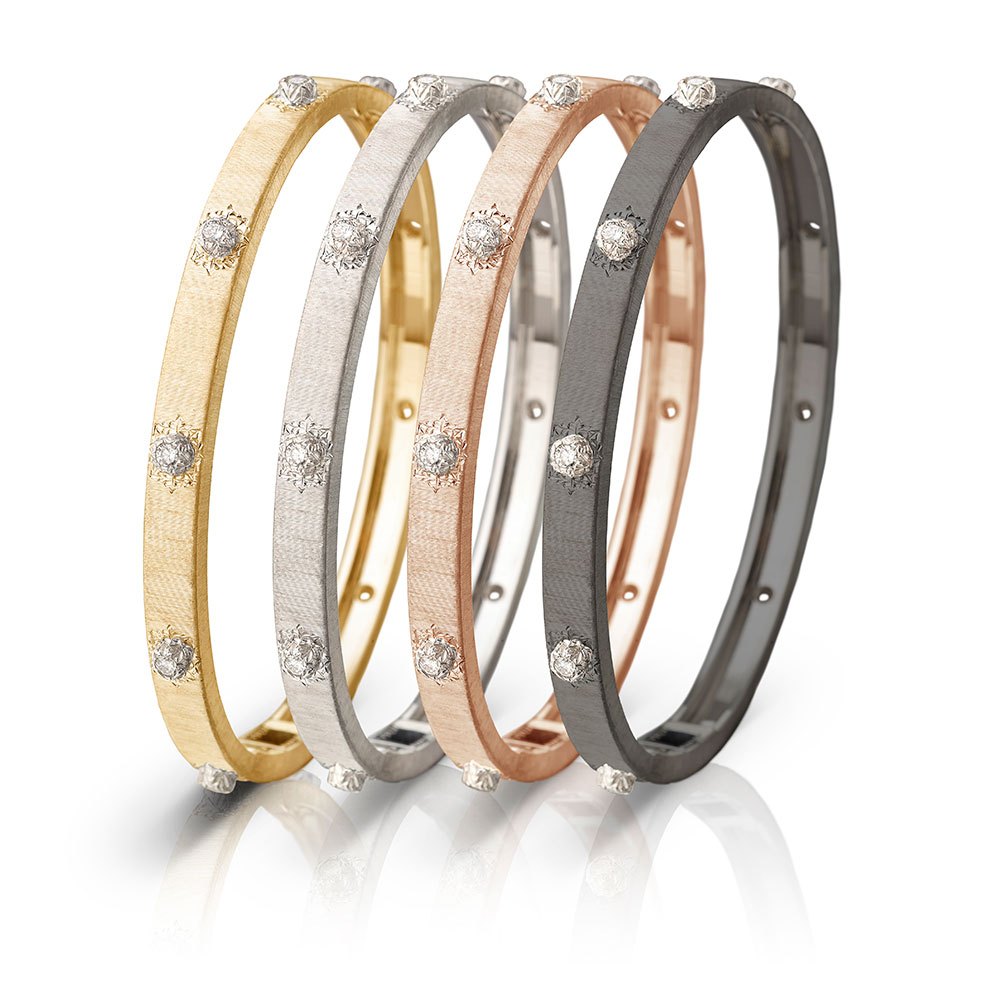 You mentioned the 'rigato' hand engraving. Can you explain that?
This engraving is based on parallel lines cut into the surface of metal with a chisel to obtain a sheen effect and a great brightness.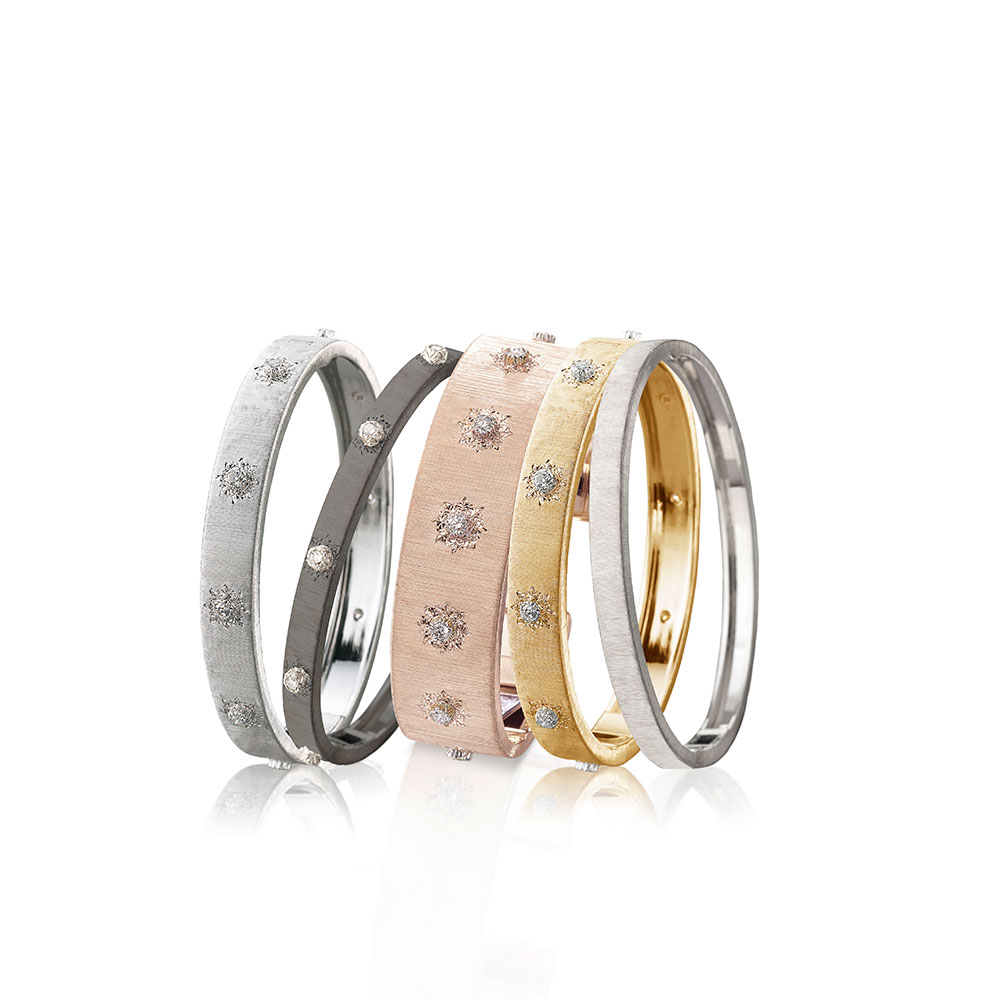 So many are drawn to this collection? Why do you think it is so popular?
This collection has always been one of my favorites because it truly represents the DNA of Buccellati, but it's also very wearable and perfect for any occasion. Women love it and it's a collection that fits in perfectly with their everyday lives.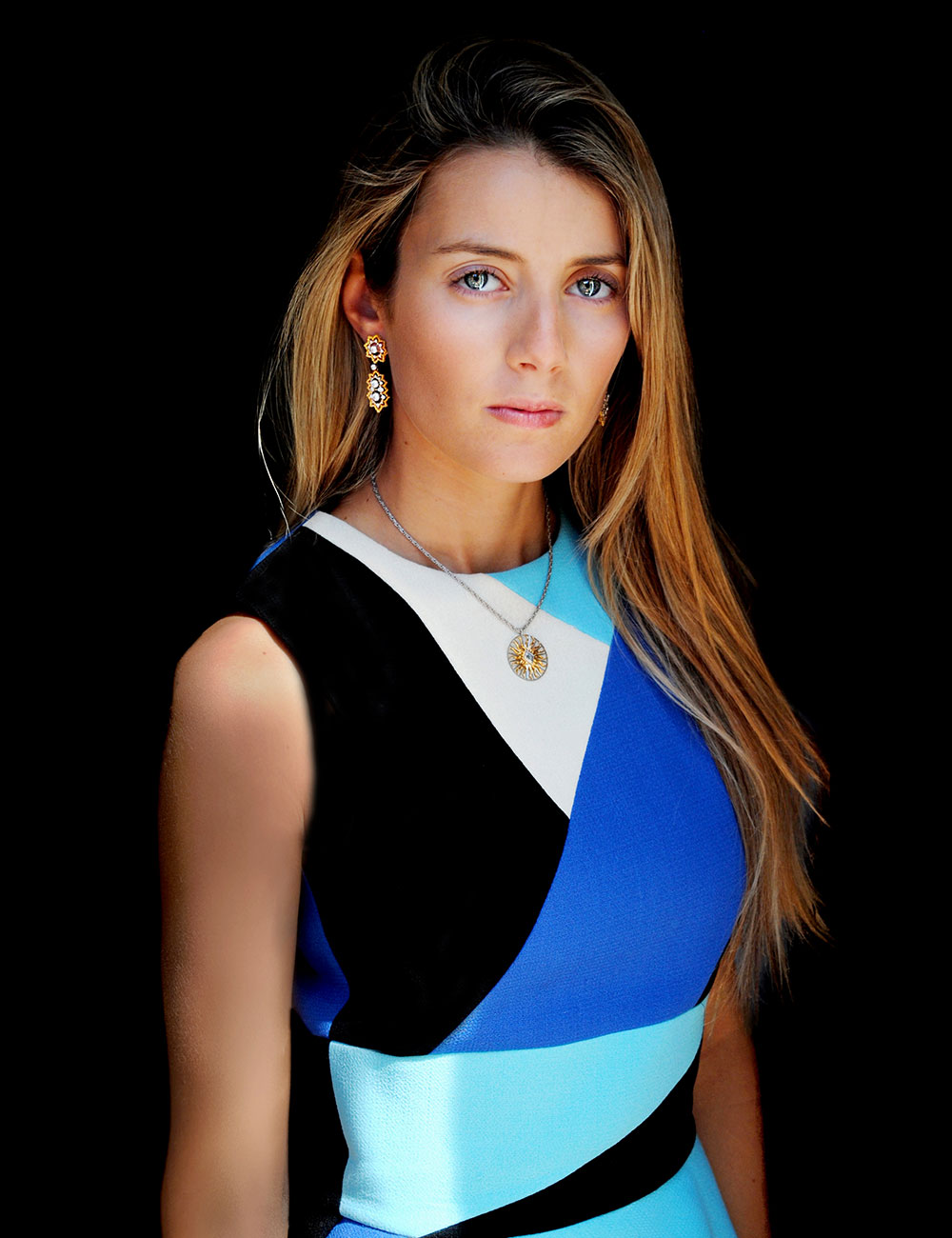 Any upcoming plans for the Macri collection?
The new evolution of the Macri has involved taking back models of band rings from the past and redeveloping them in two new patterns with colored stones, very summery and beautiful. The Capri is a band ring with a small side rail, which is available in two sizes and with stones such as rubies, sapphires and emeralds. The Positano is a narrow band ring without an edge and always with colored stones. It was a real revamping and, to date, both the Capri and the Positano are highly appreciated by our customers: they are fresh, joyful and at the same time elegant and chic. Just like our DNA.

Outside of jewelry, I know you love horses. We have many equestrians in our area. How did you develop your passion for horses?
Horses play a very important role in my life. They are not only my passion, but also my partners in competitions. I'm very grateful to be involved in this wonderful sport. I always wear my favorite Macri bracelet when I'm riding. It's one of my good luck charms.